Flovac installs its system in Puerto Portals 
We are excited and proud to announce the commencement of work at Puerto Portals, a prestigious marina located in Mallorca.
The Flovac system allows for the evacuation of wastewater and bilge water from yachts at their own berths, connecting them to outlets located on specific pedestals, or on electric pedestals, or, as in this case, to outlets on the quay's edge. All of this is achieved without the need for mobile equipment, tanks, or the risk of spills.
A single point of electrical consumption lies in the vacuum station that serves the entire marina.
From there, wastewater and bilge water (after oil separation) are pumped to the municipal sewer. The energy consumption of the vacuum station is minimal, with an installed power of only 4 kW and operates for short periods, six to eight times a day, each lasting five minutes.
One of the standout features of our system is its airtightness, which completely eliminates foul odors. This not only ensures a more pleasant and healthy environment in the marina but also significantly contributes to preserving water quality and protecting the surrounding marine ecosystems.
The Flovac system has begun to be implemented at Puerto Portals.
Specifically, 15 double outlets have been installed on quay 2, allowing vessels to efficiently and ecologically evacuate wastewater and bilge water through separate circuits. This approach complies with the strictest environmental regulations and provides convenience to the users of the Puerto Portals facilities.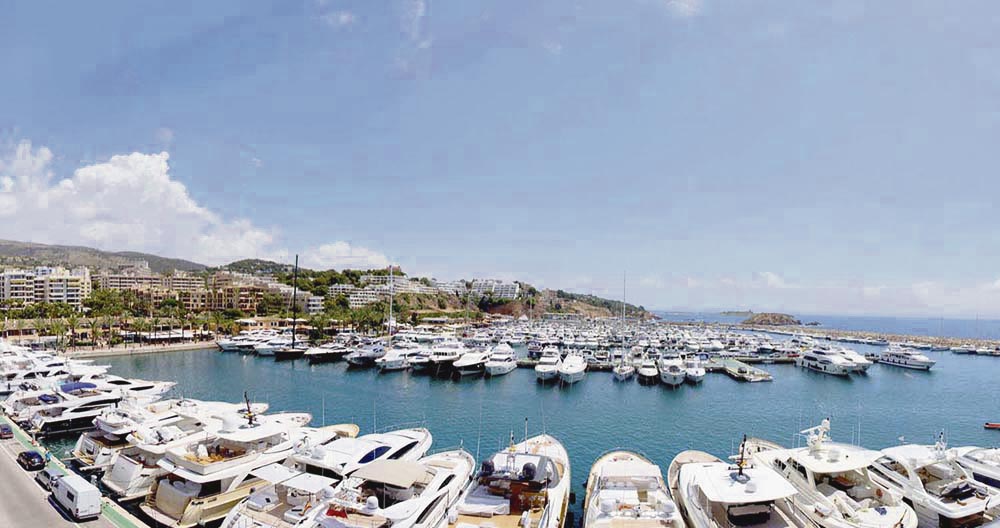 Work has started to implement the system on quay 1 as well. This expansion will include a total of 17 double outlets and 2 additional points designed to service eight mega-yachts. Mega-yachts, unlike smaller yachts, have their own pumps for wastewater disposal and therefore require a different solution.
We are delighted to assist Puerto Portals in achieving its sustainability goals and providing high-quality solutions to its customers.
At Flovac, we are committed to environmental conservation and sustainability. Our cutting-edge technology offers advanced solutions for wastewater management in marine environments. Our mission is to continue providing efficient and environmentally friendly solutions that benefit ports and our planet as a whole.