Flovac leads sustainability at the America's Cup
We are very happy to announce that Flovac will be present contributing and leading sustainability at the America's Cup, which will be held next year in Barcelona. Four of the six bases of the participating teams have opted for Flovac's vacuum sewer system, becoming an innovative and eco-sustainable contribution to the most prestigious sailing competition in the world.
Flovac and the America's Cup: A Sustainable Alliance
The America's Cup is famous for its high level of demand and competition, and at Flovac, we are proud to rise to that challenge. Having completed several successful installations in Port Vell, we are excited to announce that next year we will be expanding our presence with new additions. Four of the bases located in Barcelona's Port Vell will directly experience the remarkable benefits of our advanced vacuum sewer system.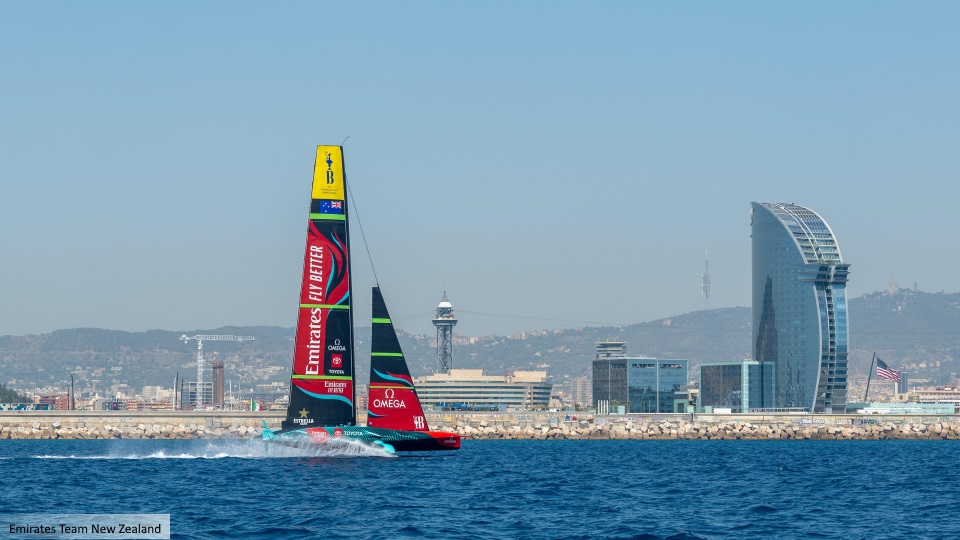 Why Flovac?
Energy Efficiency and Sustainability
Flovac vacuum sewer system stands out for its energy efficiency. With minimal energy consumption, it is presented as the most sustainable option currently available for the evacuation of gray water and hydrocarbons. Furthermore, being an airtight system, it completely eliminates unpleasant odors and prevents spills even in cases of pipe rupture.
International Adaptability
Flovac's international experience has been key in adapting its system to the specific needs of the America's Cup. With projects executed in various locations, from the Caribbean to Australia, we have demonstrated our ability to customize solutions according to the characteristics of each port.
Flovac and Sustainable Evolution in Marinas
Flovac is leading the way in sustainability at the America's Cup, and has also taken its commitment to the next level by making participating teams users of its vacuum system. This represents a step forward in the implementation of eco-sustainable sanitation networks in port facilities, marking the path towards a cleaner and more responsible future.
Conclusions
With the America's Cup just around the corner, Flovac presents itself as a key player in the search for sustainable solutions for sanitation in marinas. Our pneumatic vacuum valve system not only meets competition standards, but also sets a precedent for the adoption of green technologies in high-profile events. At Flovac, we are proud to continue leading sustainability and to be able to do so at the America's Cup.
Join us on this journey towards a cleaner and more responsible future in the world of sports and sailing!